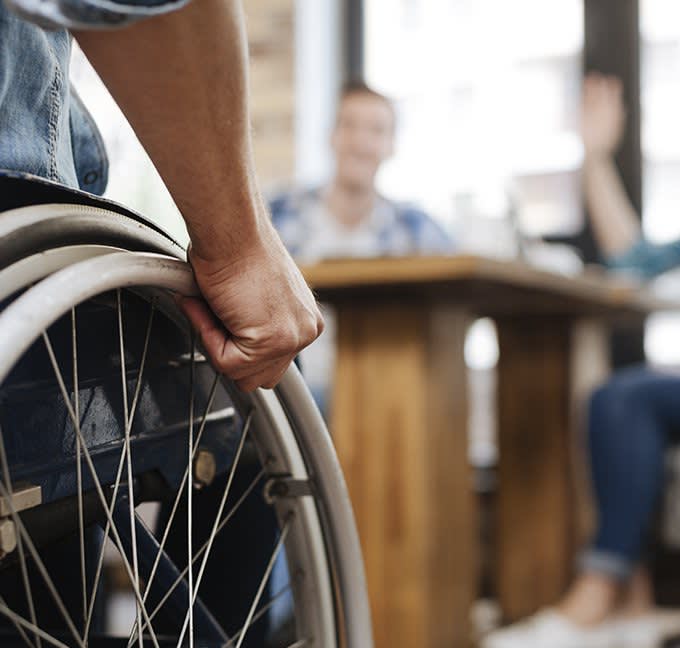 Whether you need help with a personal injury case, a workers' compensation claim, or Social Security Disability benefits, Attorney Tom Brown is ready to go to work for you.
Our ultimate goal is to help you get the medical care and income benefits you're entitled to under Georgia law.
Thomas F. Brown II has more than three decades of experience representing injured workers and helping them obtain the income and medical benefits they need and deserve. Tom primarily practices in the workers' compensation area, representing injured workers exclusively. He also maintains a substantial practice in the areas of Social Security Disability and Personal Injury.
Who Is Mr. Burdine?
Many of my clients and even my colleagues have asked the question: "Who is Mr. Burdine?" While he is mentioned elsewhere on the website, I would like to state the following:
Mr. Burdine grew up in North Georgia and graduated from Mercer Law School. He initially had a criminal law practice for about 20 years before he was appointed by the Chairman of the State Board of the Workers' Compensation, Roscoe Lowery, as an Administrative Law Judge, for the Northern District of Georgia. Mr. Burdine was an excellent and well-respected judge for four years. After he completed his judgeship, he re-opened his law practice, but this time, representing the injured workers who were not represented in workers' compensation matters. His practice grew tremendously based upon his reputation in the local Atlanta community. In 1979, Mr. Burdine had been practicing in the workers' compensation for 20 years. His former law partner died in February of 1979. Mr. Burdine's law office was in downtown Atlanta, at the Hurt Building.
In March of 1979, I left a business card with the lawyers across the hall in the Hurt Building, since I was hoping to begin my practice of law. I was finishing two years working as a claims adjuster in the workers' compensation department at Kemper Insurance. I wanted to start practicing and I was looking for the right opportunity. I remember one night in prayer, asking The Lord to help me find an honest lawyer (if there was such a thing), and I distinctly remember after praying for a few evenings that this would happen, I received a telephone call from Mr. Burdine. HE had my business card in his hand! He asked if I was interested in interviewing with him, as he was interested in hiring a younger lawyer to help him in his practice.
In early April 1979, I interviewed with Mr. Burdine on the 10th floor of the Hurt Building, where he had a very successful practice representing many injured workers. He made me an offer that was most appropriate and I began my practice with him.
Mr. Burdine and I practiced together for 10 years. He was like a father to me. While my father was a Navy pilot and had no legal background whatsoever, Mr. Burdine was a gentleman, a mentor, and a father-like figure. He was one of the most ethical and honest men I have ever met. We never had a cross word while I practiced with him. After 10 years, Mr. Burdine's health deteriorated and he retired from the practice.
At his funeral the following year, Doris, his lovely wife, asked me if I would somehow remember him in the firm that we had created. I told Doris that I would keep Mr. Burdine's name in the practice and I have done so ever since. It is an honor to pick up the telephone every day, answering your calls, by stating Burdine & Brown. I will always do so until I practice law no more.